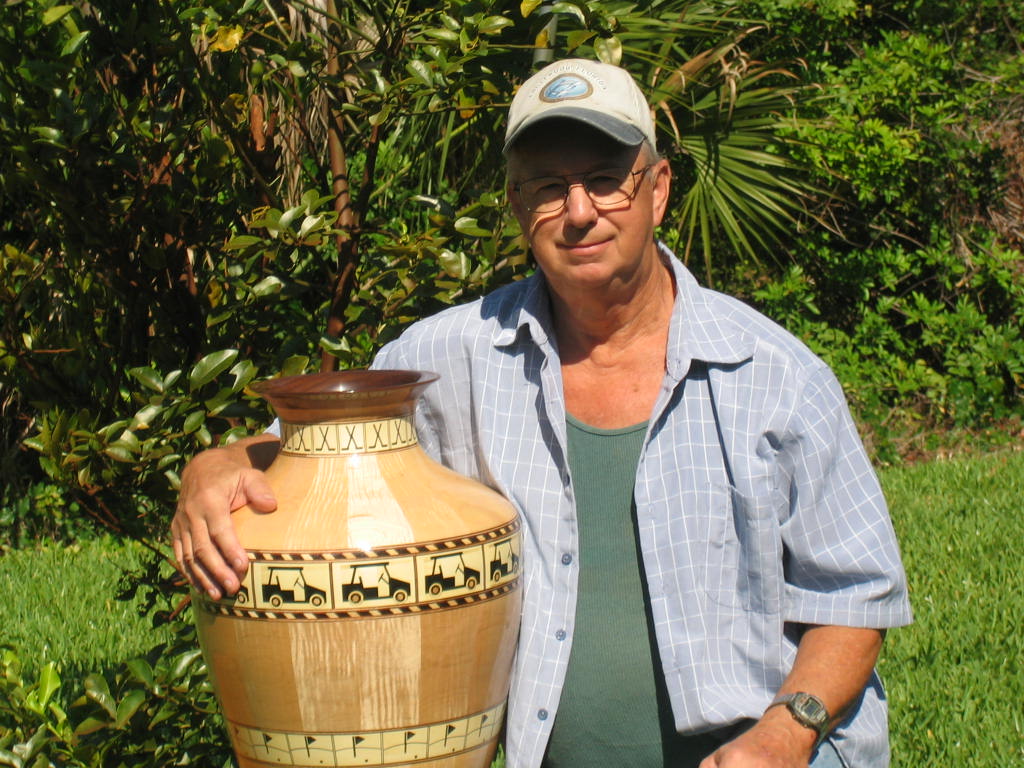 Paul Bartlett age 77
Born and raised in Pittsfield NH.
4 years in the Air Force 1958-1962 Airframe repairman
4 Years working Sheet metal repair Mohawk Airlines.
24 Years Eastman Kodak Metal Fab and aerospace work.
Retired at age 52 and had kilns and sold lumber to local woodworkers.
Built and sold furniture from 1982 to 2002 I have furniture all over NY State.
Moved to Englewood Florida in 2002 and love it here.
I built a Grand farther clock in 2003 and bought a lathe to turn the spindles for it and got hooked and have been turning ever since. I started doing segmented turning right from the start as I had been doing some inlay designs with my furniture. I sold my work online for a while. but now give it away to friends and family. So if you come for a visit and express interest in a piece you will probably end up with it. I only have room for so many pieces.