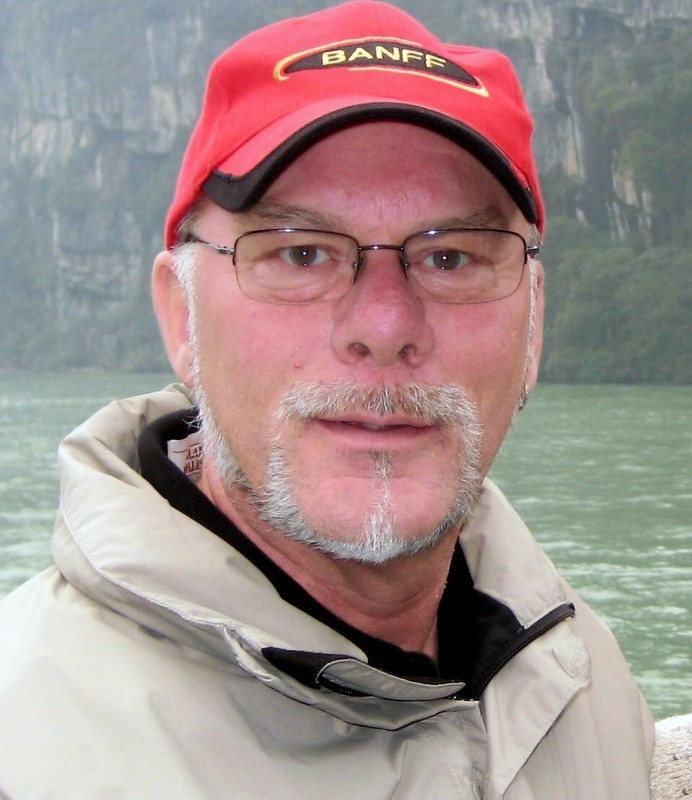 I has been a long time resident of the Windsor Lakeshore area. I has been working with wood for over 30 years as a wood carver and turner, selling my art at local artist shows in the southern Ontario area and have shown my work in Tucson Arizona.
I have demonstrated both wood turning and carving in the past in both Canada and the United States. Wood items are never mass produced, rather each piece is made unique based on the natural properties of the wood by this artist.
I strive for the highest quality craftsmanship with every piece.
All my pieces are water proof and hold water well with no leaks.
I word 4 to 6 hours each day in my shop and I don,t repeat my art.
My work shop is my bit of heaven and refuse..
Credentials (Past and Present):
Thames Valley Wood Turners Association of London
Michigan Association of Wood Turners
Sun parlor Wood Carvers club
Southern Arizona Wood Turners Guild.
American Association of Wood turners
Member AAW segmentedwoodturners .org
One piece in The National Art Gallery Of Canada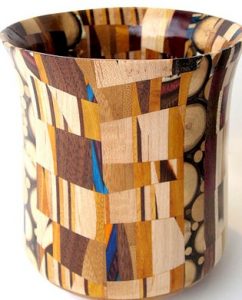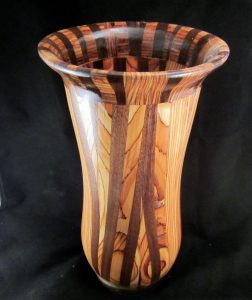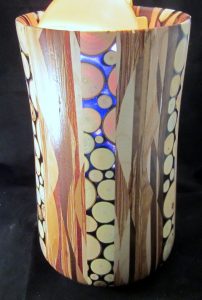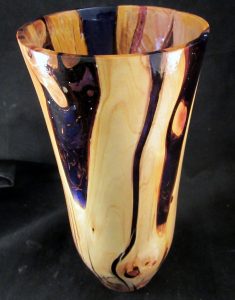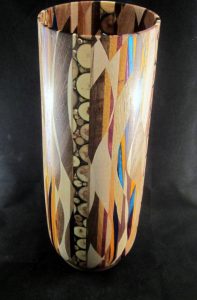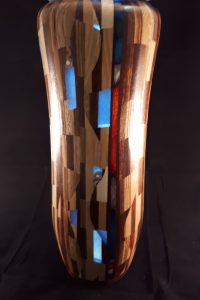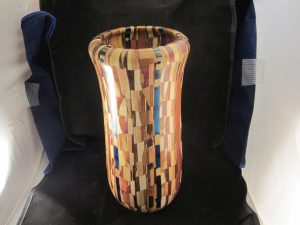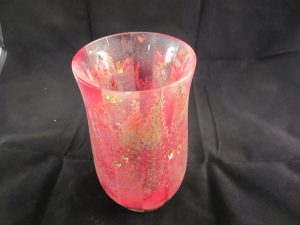 My version of a mini dizzy bowl that can be done in one day as apposed to the longer 40 hour dizzy bowl.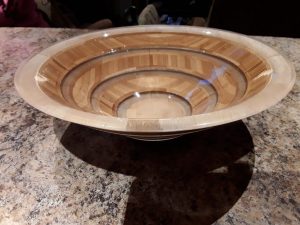 This photo shows a bamboo and plexi salad bowl the we have used for 3 years just put a new finish on it .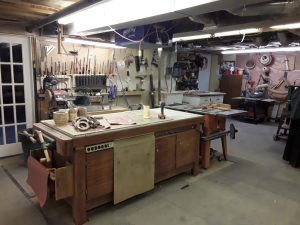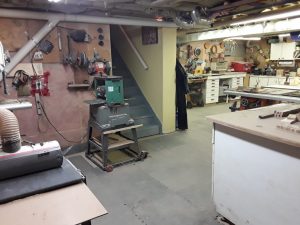 This is my latest vase photo is a mixed wood with resin windows.