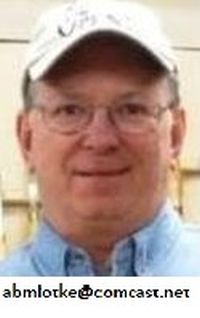 President
4th
Dec 2022
Working with wood has been a lifelong pursuit which started at a very young age when my Dad, who owned a custom cabinet business handed me a broom and said "sweep!" My interest in woodworking continued into adulthood with a focus on furniture design as a part-time passion while I paid the bills as an engineering manager and program manager, designing products such as garage door openers, electronic fitness equipment, and telecommunications products.
After making most of the furniture in my home, I discovered segmented woodturning in 2006, and a new passion quickly evolved. I am currently the president of the Chicago Woodturners, a member of the Windy City Woodturners, and Chairman for the regional symposium, Turn-On! Chicago. In the past, I have been the editor of my local chapter's newsletter and membership chairman. I also find great joy in helping others find their passion for woodturning by demonstrating and mentoring.
My biography would not be complete without mentioning my wife Brenda who puts up with constant sawdust in our house, two daughters, and 5 grandchildren who happily take anything I make.