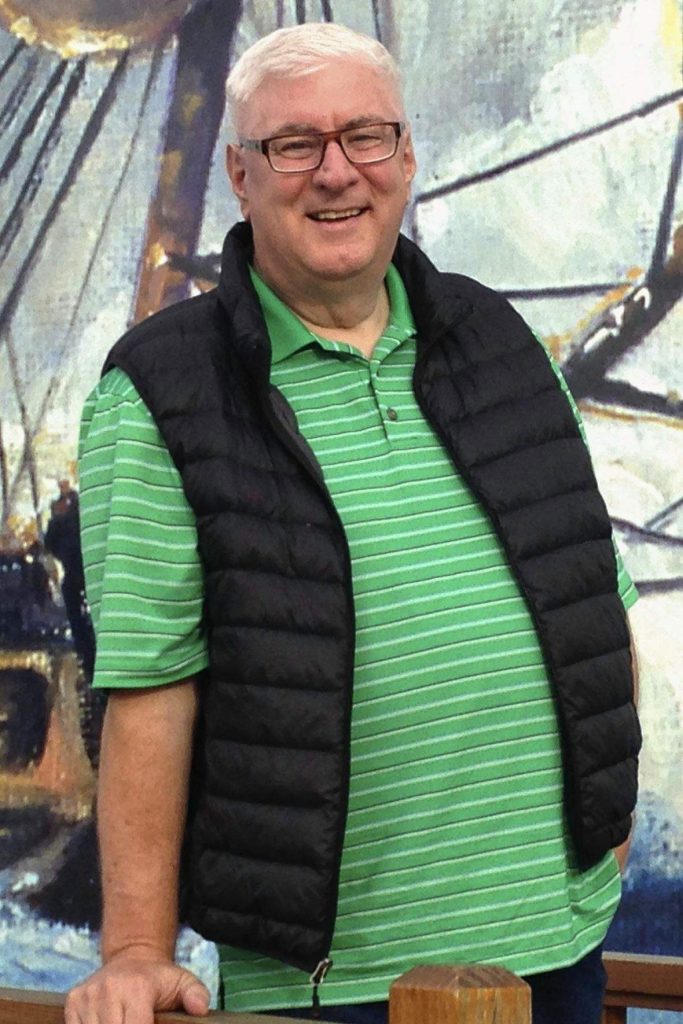 My Background:
Three things have been woven together in my life to make me who I am: Family, Faith and Music.
A. I have been married for 47 wonderful years and we are very close and involved in the lives of both our son and daughter's families (although our son himself has passed away).
B. I have a great love and gratitude for my Heavenly Father and my Savior, Jesus Christ and am a lifelong member of "The Church of Jesus Christ of Latter-day Saints".
C. I taught high school band for a while and then spent most of my adult life teaching religion classes for our church's high school and college students.
My wife and I both retired three years ago and have since been spending most of my free time in my wood shop.
My Woodworking:
About 4 years ago, I bought a scroll saw and planned on having that as a hobby as I approached retirement. It didn't take long before I started buying a garage full of "supporting tools" for my scroll saw hobby. The new tools however, led me to doing other woodworking things, unrelated to just the scroll saw. Finally, I crossed the line completely and I bought a midi lathe. I have since chosen to make a variety of lathe creations. I have turned a ton of pens, quilting seam rippers, Harry Potter wands, pepper mills, rolling pins, Christmas
ornaments, etc. as well as making a number of non lathe projects like bandsaw boxes, segmented scroll saw pictures, U.S. flags etc.
I like using both conventional high speed lathe tools (learning as I go) as well as carbide cutters. Although I have collected some various large pieces of wood for making bowls, I have just never had a real interest in actually turning any. However, a few years ago, when I first saw examples of segmented bowls, I instantly had a strong desire to learn how and to spend some major time making them. I started buying the segmented equipment and software that I needed and then waited for a time when I felt I had made enough other "need to do things" for my family and friends that I could change my efforts to learning segmented turning.
Well, that day has finally come. I have watched a plethora of youtube videos, some many times over and over, and am now ready to get my hands dirty.
Today is a huge day for me. I finally finished my first bowl, a bowl from a board (see photo below), and now I have a new list of segmented projects that I want to make and a list of people that I want to make segmented gifts for.