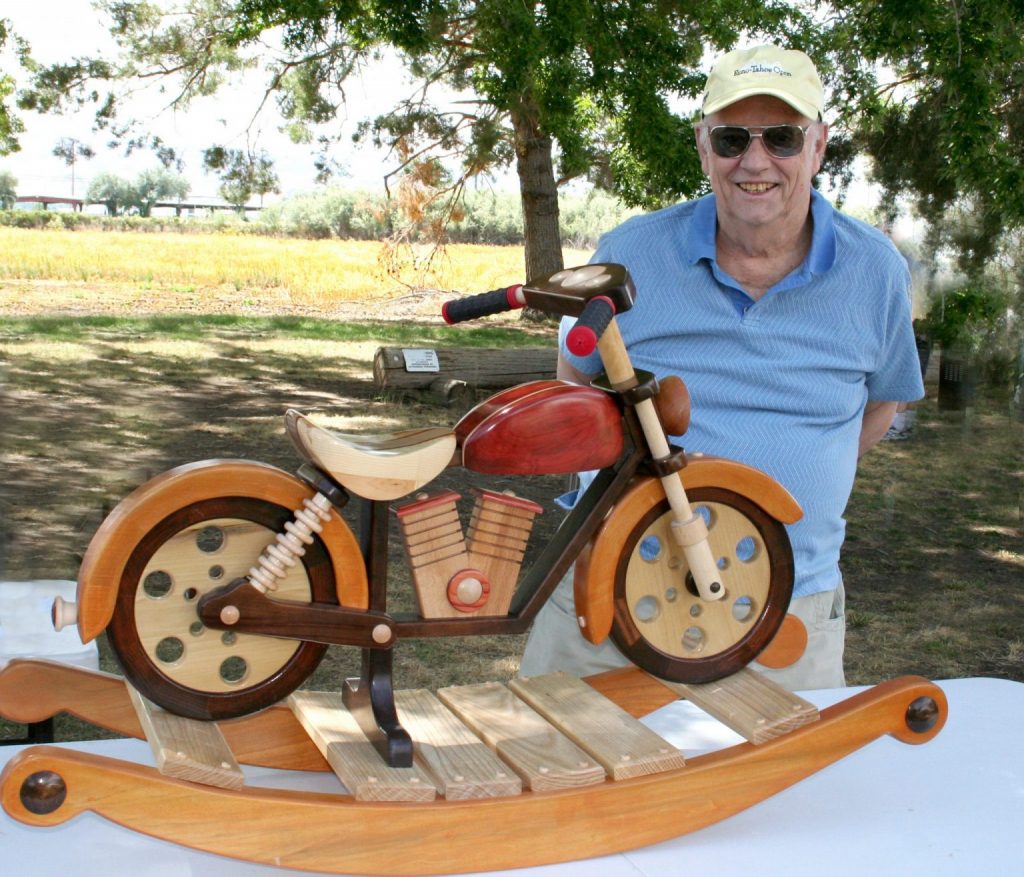 While in the sixth grade I bought a hammer to bang some nails for a neighborhood hideout behind our garage. It is still my go-to hammer. Then, in the eighth grade, I made a knic-knac shelf in shop class. It is still in use today at home. I next had a craftsman jigsaw and plane for making some wooden puzzles.
I graduated Cum Laude from Governors Academy. The yearbook says I was a brain in math 4. After attending Cornell University I was drafted into the U.S. Army and spent 2 years in Straubing, Germany with the 11th Armored Cavalry as an officers clerk. Next, after a short sojourn as a miner in Leadville, CO., I moved to Denver. Joining GM as an hourly employee, getting married, and raising a family kept me busy. Job promotions led to transfers to Atlanta, Ga, Reno, NV., and Sandusky, Ohio. As the boys grew up my attention returned to woodworking. I started with a drill and a router. With these tools, I made some bathroom fixtures. These are still in use today.
Enter the Nevada Woodchucks.
Now, I was quickly able to elevate my skills and also build my shop in my garage. After several upgrades to my equipment, I have arrived at my dream shop. To which, I added a lathe. And next, I dived into the world of segmented turning. I have learned so much, yet have much left to learn.