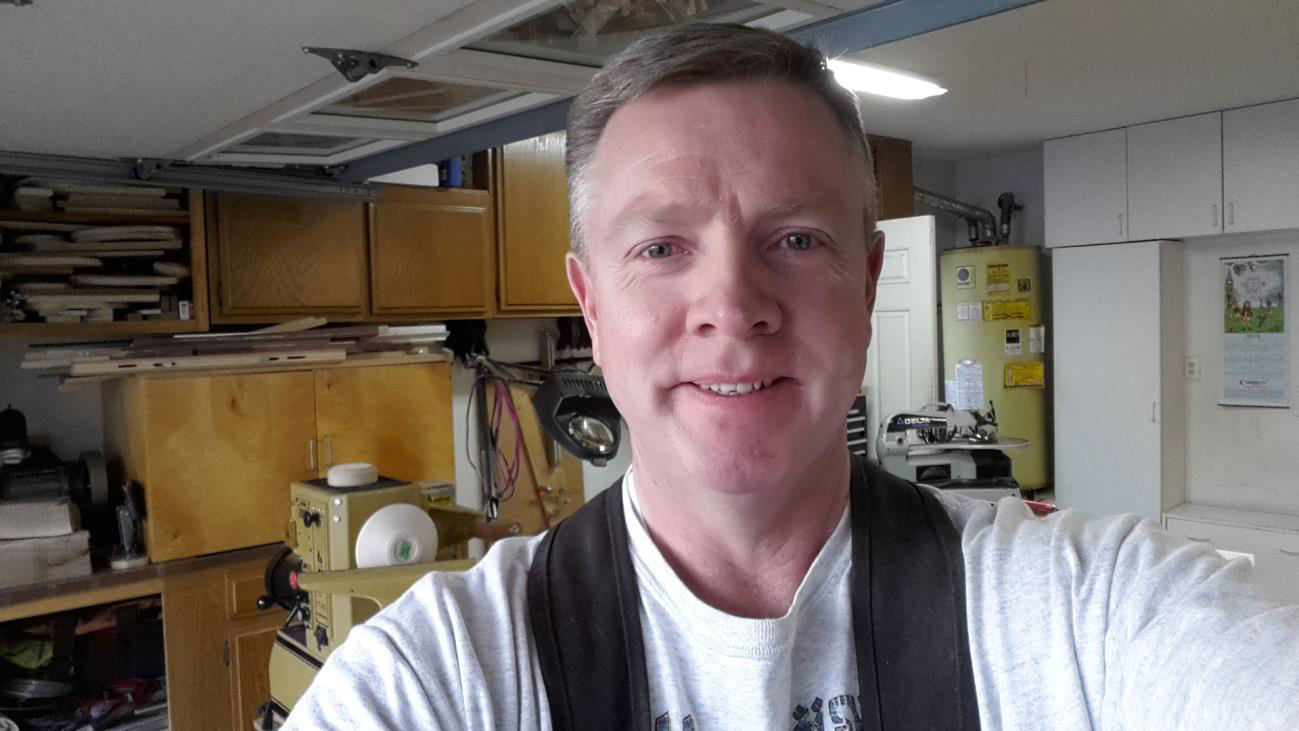 My first segmented turning was way back in high school wood shop. It was just another wood shop
project and I wasn't that excited about woodturning back then. I still have that project.
I have always enjoyed woodworking but after high school, I went directly to college and after that is was
4 years in the Navy. Never had time for any kind of woodworking. I didn't get back to woodworking or
turning until after I purchased my house. I slowly started to purchase tools & machinery. Working full
time, household projects, and being in the Navy Reserves, I have very limited shop (garage) time. After
retiring from the Navy reserves I had more free weekends and started to spend more time in the shop. I
purchased my first lathe (used) with the intent of making furniture legs. I had no plans to do any kind of
segmenting until I saw a video on Youtube. I liked the concept and made my first segmented bowl. That
got me hooked onto segmented woodturning.
I have been making segmented pieces for about 4 years now but I also make other turnings.
By profession, I am an Operations Manager at a manufacturing plant.